By Jeroen van Meeuwen on September 22, 2017
T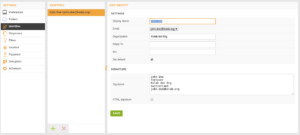 o add a signature in the webclient, go to "Settings -> Identities". Select the desired identity and add the signature text in  the appropriate field of the form. Save the identity with the "Save" button.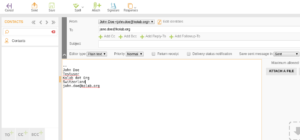 When composing a new mail, the signature can be added by clicking the "Signature" button in the toolbar.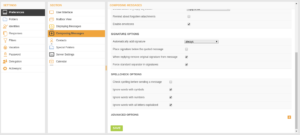 The signature can be automatically added to mails at composing time. To enable this function, go to "Settings -> Preferences -> Composing Messages -> Signature Options" and set the option "Automatically add signature".
For signatures in 3rd party email clients, please consult the documentation of the relevant client.