By Michael Bohlender on September 15, 2020
Overview
Your account gets charged whenever a services you subscribed to has been rendered, meaning charges appear at the end of a subscription period. You can top up your account balance by issuing one time payments via one of our several payment provider options or set up auto-payment to top up your account whenever your balance runs low.  When your balance stays negative for too long, your account will be suspended and stay this way until the account balance is not negative anymore.
You can find your account balance and payment options in your account settings  under "Wallet". Click on "Add credit" to open the payment dialog.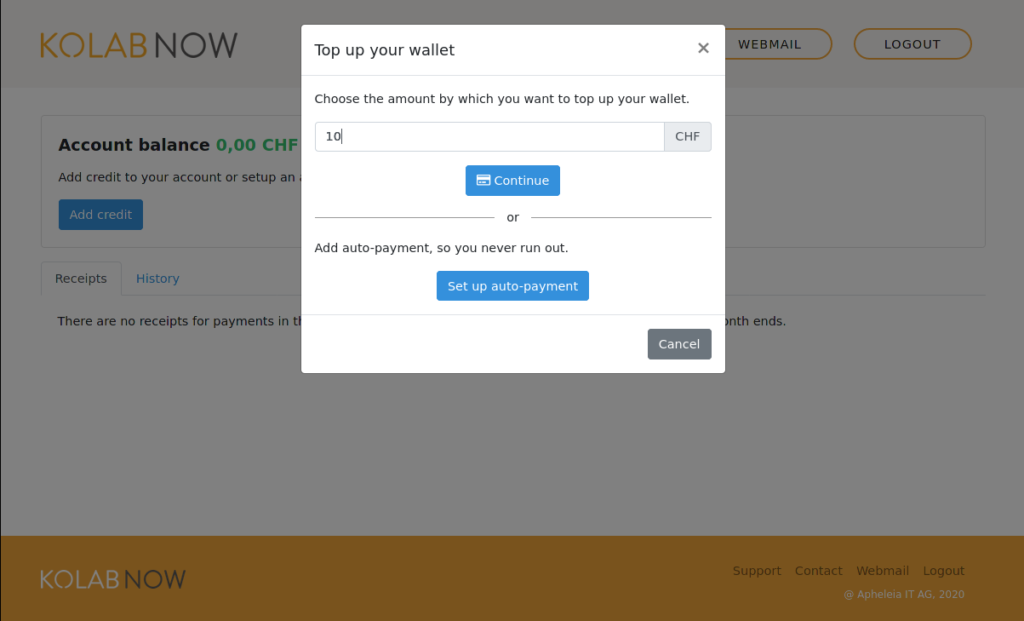 One time payments
You can top up your wallet at any time to settle your account balance or prepay for services.
Automatic payment
Instead of watching your account balance or reacting to notifications when your account balance runs negative, you can choose to setup automatic payment. You choose a threshold and and an amount. Whenever your account balance is under said threshold, your selecetd payment method (e.g. your credit card) will be charged  for the amount you set.